We brought a few of our best selling products along for the ride from southwest Michigan to the ProMat 2017 show at McCormick Place in Chicago. Below is a recap of those lucky products that got so much attention. Whether you already saw them at the show or you weren't able to attend, read on to learn more about them!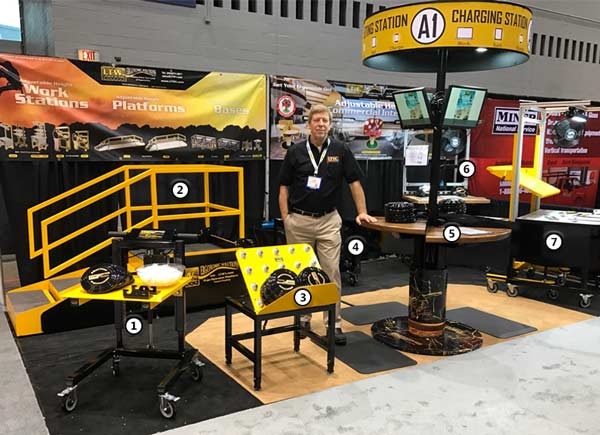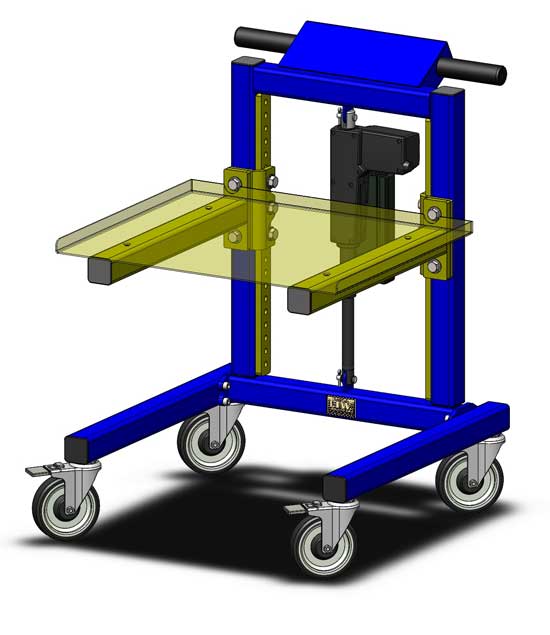 Within minutes, the E1 RCT Cart's tabletop can be removed from the cart by just one operator.
Remove four bottom bolts. This frees up the patent pending hooks that are resting on the top two bolts. The cart tabletop will not fall off, but can now be easily lifted off the cart skeleton by just one operator. Then remove tabletop and replace it with a different tabletop. Your company might stock this new tabletop with different materials or tools that the first wasn't stocked with.
See more about the E1 RCT Cart here!
---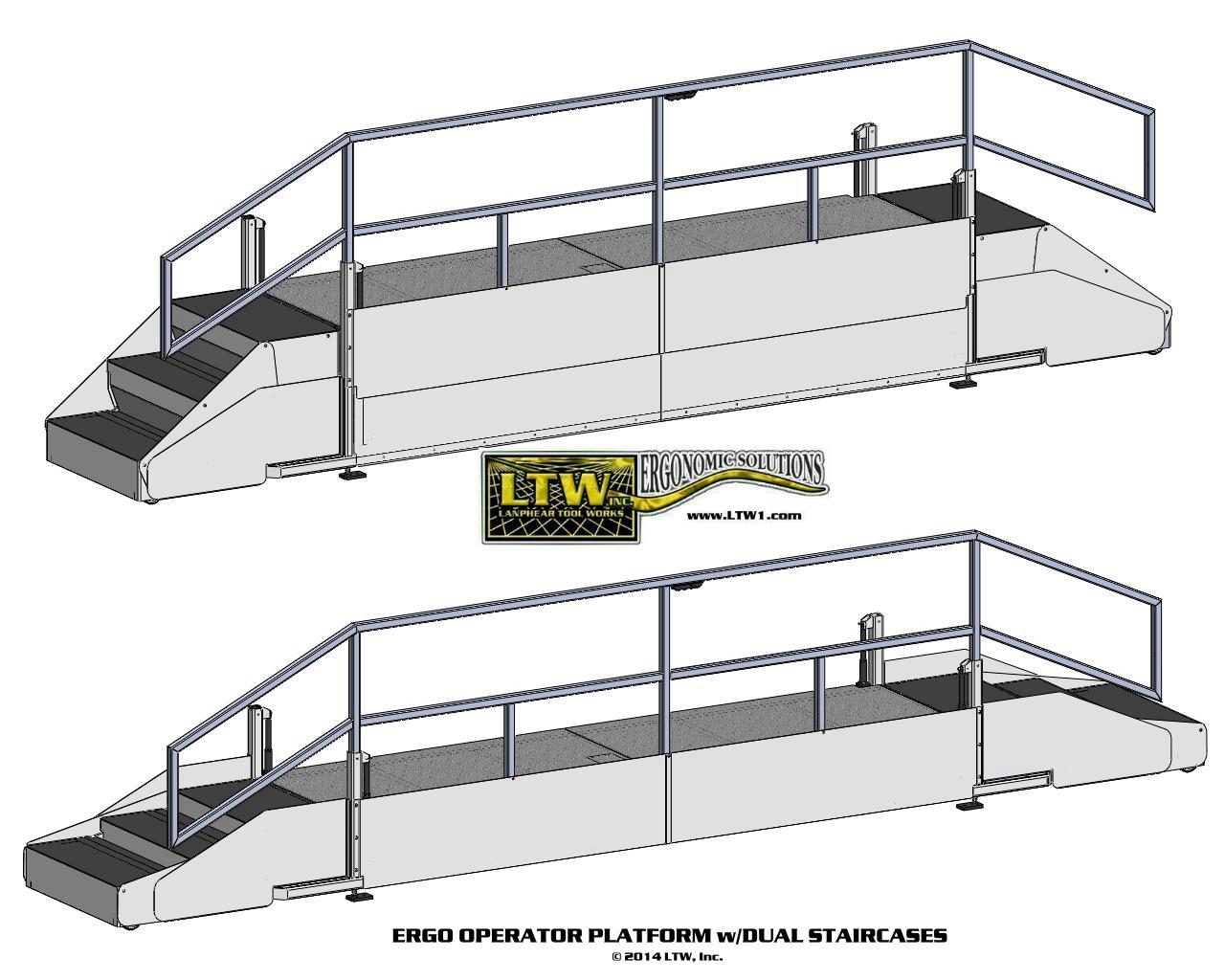 LTW's Ergonomic Electric Adjustable Height Operator Platform allows you to effortlessly optimize your operator's work height to your large equipment!
Most of our products center around adjusting the work height to the operator, but for large assembly lines and machinery that is not feasible.  LTW has answered this dilemma by introducing our new line of Ergonomic Operator Platforms! The patent pending staircases adjust in height with the platform.
See more about the Adjustable Steps Operator Platform here!
---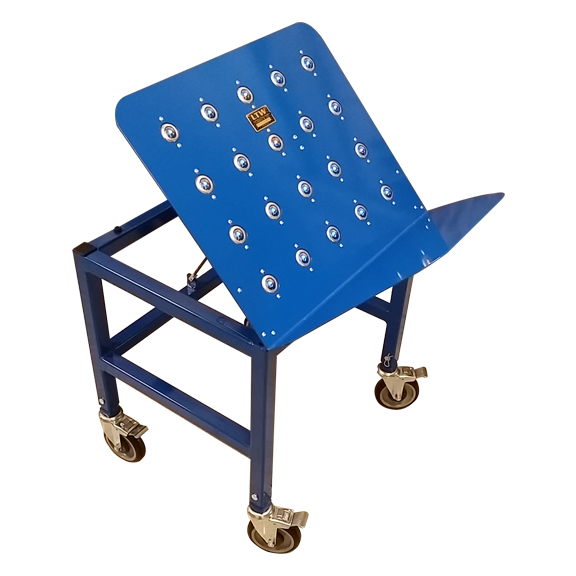 LTW's GTR (General Tilt Roller Stand) is the simple solution to box pack-out and Material Handling applications!
Our GTR puts your boxes at an ergonomic angle for easy packaging, then tilts down flat for transferring.
See more about the General Tilt Roller Stand here!
---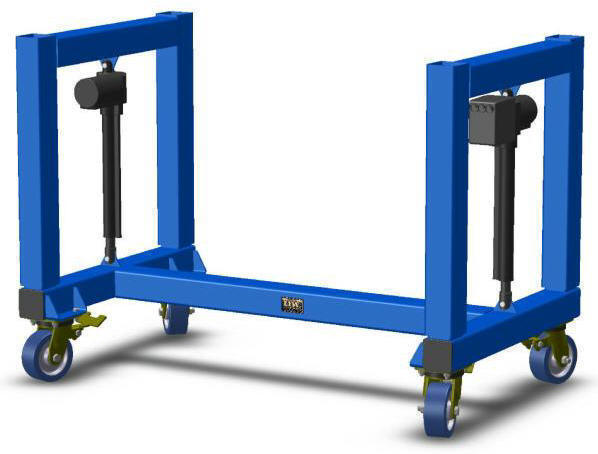 The E2H Series has the same specs as our standard E2 bases except we have increased the square steel tube
frame up to 3″ and upgraded the casters (or floor levelers) to now withstand up to 1600lbs.  These bases are ideal for the following applications:
Heavy Assembly Fixtures
Heavy Duty Work Benches
Machine Bases
See more about the E2H Base here!
---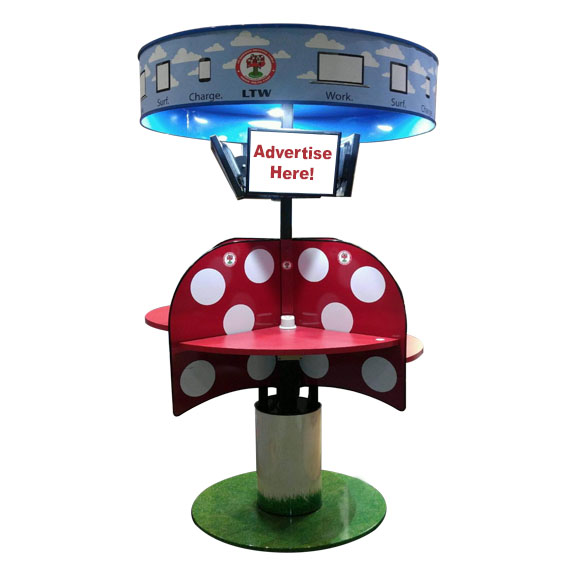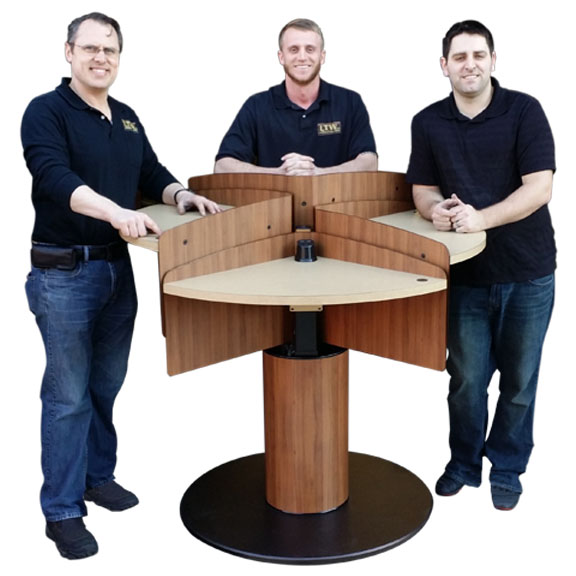 This table is a standing charging station with privacy barriers so that each user can stand without worrying about others seeing their phones, laptops, or work. Each of the four table sections can be easily adjusted in height with the touch of a button so that everyone who comes to this table can work safely, efficiently, and comfortably. LTW provides custom configurations, sizes, privacy panel heights, colors to match your décor, charging ports at each section, and other customization options.
People everywhere find themselves needing to charge their cell phones while in the library, coffee shop, airport, at work, and other public places. The  MPublic Table provides a charging station where people can surf the internet or do their work in privacy.
See more about the MPublic Table here!
---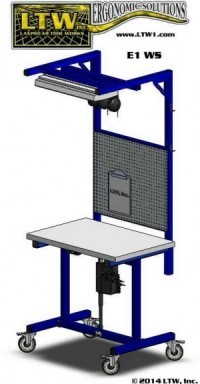 These E1 Ergonomic Workstations/Workbenches are a perfect fit for your smaller assembly tables. Utilizing a central electric screw drive system, these cost effective units provide strength and stability for
compact applications. The heavy duty welded steel tube frame, which rides on four double locking casters, is ideal for small footprint assembly fixtures, tables, and workstations.
See more about the E1 Workstation here!
---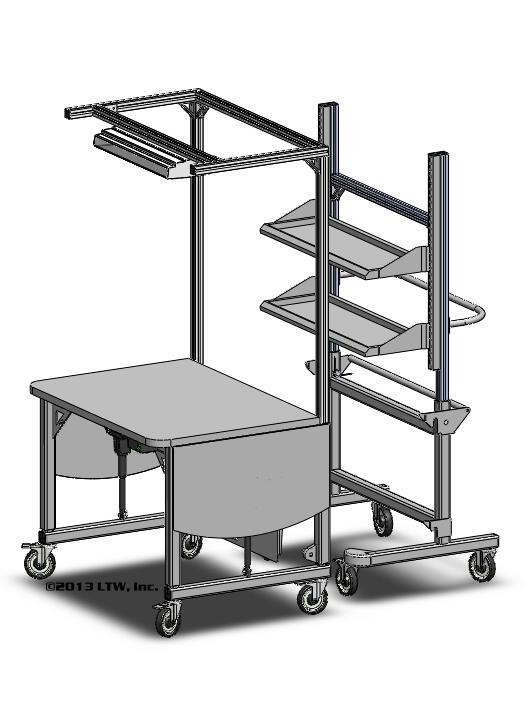 The back end of this workbench is left open for quick and easy trolley movement and replacement (for kitting or new tools). This will help your company with manufacturing, making the process of production more streamlined! The shelves can hold parts for building, already manufactured products, etc., that can then be easily carted around your plant safely.
See more about the RCT-WS here!
---
Thanks for reading! Interested in submitting a quote? You'll find online quote forms on each product page and a main quote form here.