The RCT-SL (Rapid Change Technology-Side Load) 

can lower back pain

, changing the way your company works!
As the newest member of the RCT family, the RCT-SL Workstation & Cart creates a solution to a common problem in companies that have employees who deal with heavy parts.
Perfect for building service parts, or anytime you could benefit from multiple parts used in the same workstation, this system allows you to quickly and effortlessly slide each universal pallet from our adjustable height carts to our tilting workstations.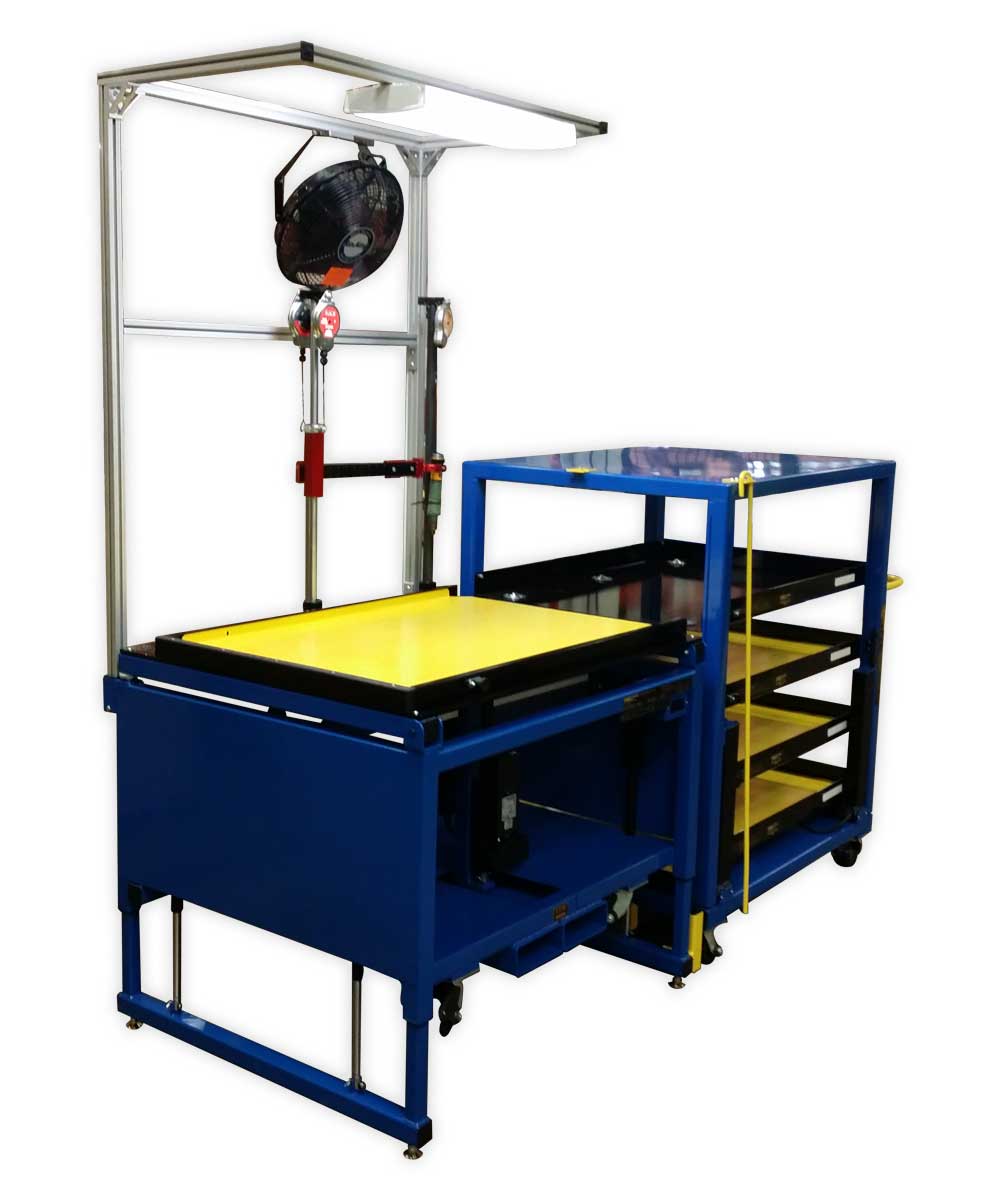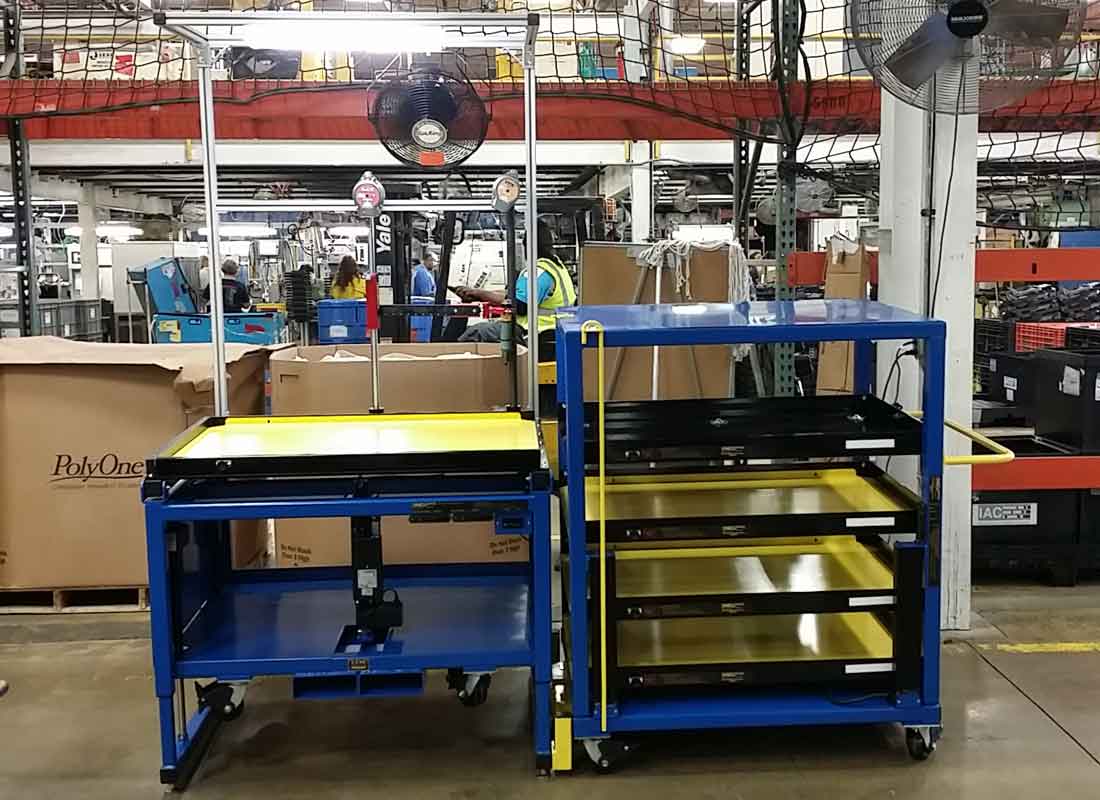 Standardize on these to save space, time, backs, and money!
These RCT-SL Workstation Systems come standard with the following impressive
features
:
Quiet Electric Screw Drive Lift System
Soft Touch Button Motor Controller
Heavy Duty 2″ x 7 Gage Welded Square Tube Steel
5″ Swivel Locking Casters or Floor Levelers
8″ or 12″ Stroke Lift Height
1100lb + Lift Capacity
1 1/2″ Thick Laminated Top (Custom Colors)
Powder Coated Signal Blue (Optional Custom Colors)
Structural Aluminum Overhead Accessory Rack with Light
Shipped Assembled and Ready to Use!
Options Include but not limited to:
Any Overhead Workstation Frame on the market
Table Tops

SST
Maple Block
ESD Laminate
And more!

Ergo Mats
Tool Trolley Rail
Tool Balancers
Fan
Shelves (Steel or SST)
Parts Bin Bar
Peg Board
Power Outlet Strip
Interchangeable Battery Powered with Wall Mount Charger
Accessory Arms with various mounting heads

Monitor Mount
Acro Bin Mount
Custom Tooling Shelves
Click on pictures below for easier viewing
 See what people are saying about our latest product in the RCT Family!
"3 things about the fixture (RCT-SL WS & Cart System): it is operator friendly, compact, and will do everything we need it to do." – Alexander Rock
Patent: 9,661,923
Let us help you raise your level of ergonomics today!
REQUEST A QUOTE!