LTW's E1 Series Electric Adjustable Height Ergonomic Workstations 
change the way companies work

, lifting up to 550lb.

These E1 Ergonomic Workstations/Workbenches are a perfect fit for your smaller assembly tables. Utilizing a central electric screw drive system, these cost-effective units provide strength and stability for compact applications: small footprint assembly fixtures, tables, and workstations. The E1 Workstation's modular overhead frame offers unlimited customization to fit any application.

Typical Price Range: $2,199-$3,799
Customization and Discounts available. Request a quick quote today from an LTW Ergonomics Professional to find your price and other industrial ergonomic products in your budget!

Custom E1 Workstation Quote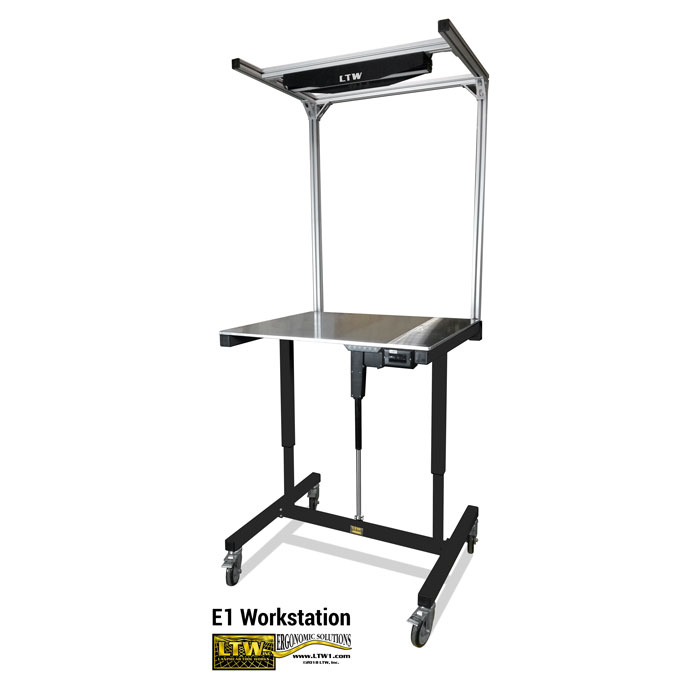 Eliminate the threat of back pain and other health problems that come with fixed workstations, and standardize on ergonomics with E1 Workstations.
The E1 Workstation is a height adjustable workbench made for your light assembly work. With one electric actuator, the entire workbench raises and lowers with the touch of two electric buttons. Leave poor ergonomics in the past and bring in your company's future of employee health and well-being with LTW products.
Never stay confined to using the workstation for just one task – LTW's modular structural aluminum overhead frame enables modification of the workstation for unlimited uses. At any point one can add on necessary options and accessories with the aluminum's t-slots.
Impressive Standard Features
---
Dimensions: Up to 36″ W x 36″ D
Quiet Electric Screw Drive Lift System
Soft Touch Button Motor Controller
Heavy Duty 2″ x 7 Gauge Welded Square Tube Steel
5″ Swivel Locking Casters or Floor Levelers
8″ or 12″ Stroke Lift Height
550lb Central Static Load Lift Capacity (See our Weight Load Capacities page to find which table you need)
Powder Coated Signal Blue (Optional Custom Colors)
Modular Structural Aluminum Overhead Frame & Accessory Rack
Shipped Assembled and Ready to Use!
Customizable

Options
---
View all in detail at our LTW Product Accessories Page!
Table Tops

    Aluminum
    Steel
    Stainless Steel – Wrapped Around Wood or Particle Board Core
    Blanchard Ground Steel
    Maple Block
    Laminated
    ESD Laminated for Anti Static Applications

Ergo Mats
Tool Trolley Rail
Tool Balancers
Fan
Shelves (Steel or SST)
Parts Bin Bar
Peg Board
Power Outlet Strip
Electrical Box Mounts
Footrest Bar
Interchangeable Battery Powered with Wall Mount Charger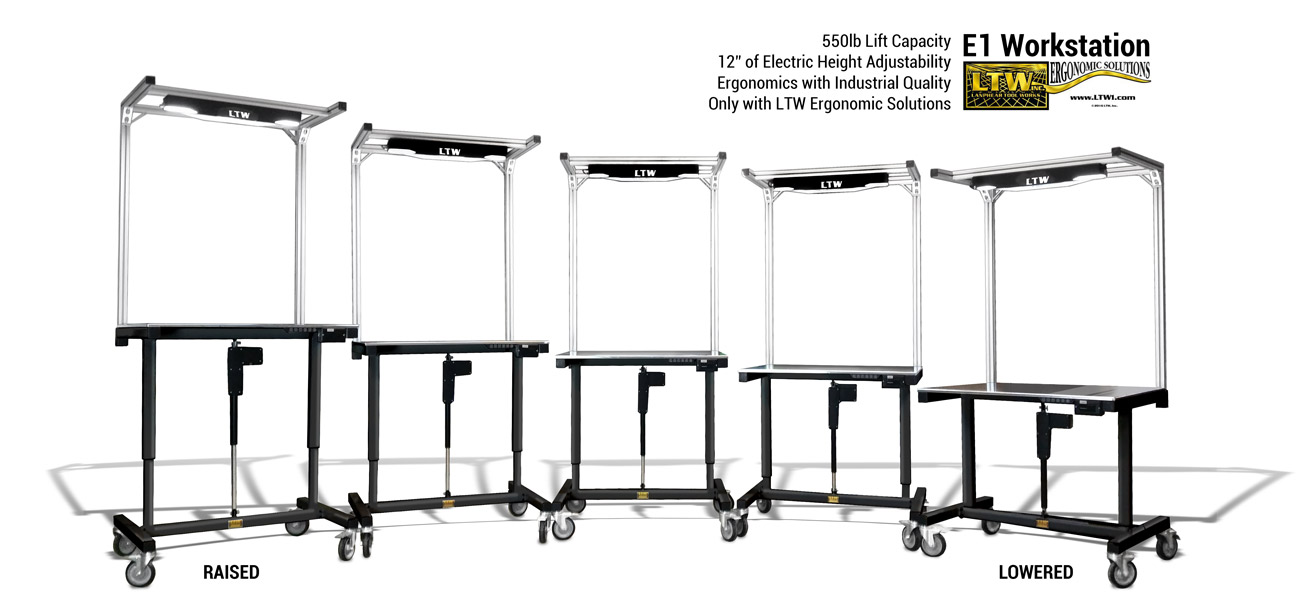 Accessory Arms Option
Choose to add an accessory arm to the workstation frame that can hold three different mounting heads:
Monitor Mount
Acro Bin Mount
Custom Tooling Shelves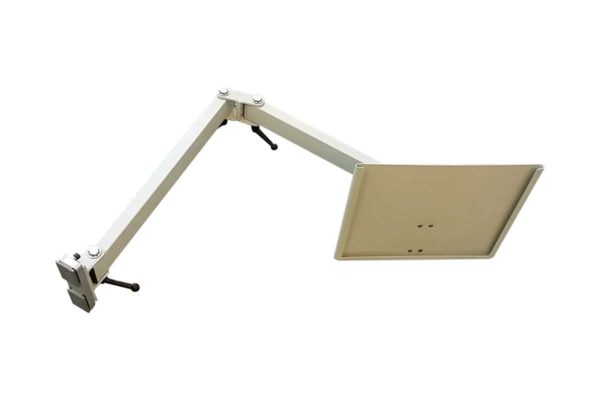 E1 Double & Triple Workstations
These E1 Workstations can also be configured into our E1 Double and E1 Triple Workstations.  This, for example, allows for different height boxes or jigs across the same height adjustable workbench while leveling out all of your tabletop contents!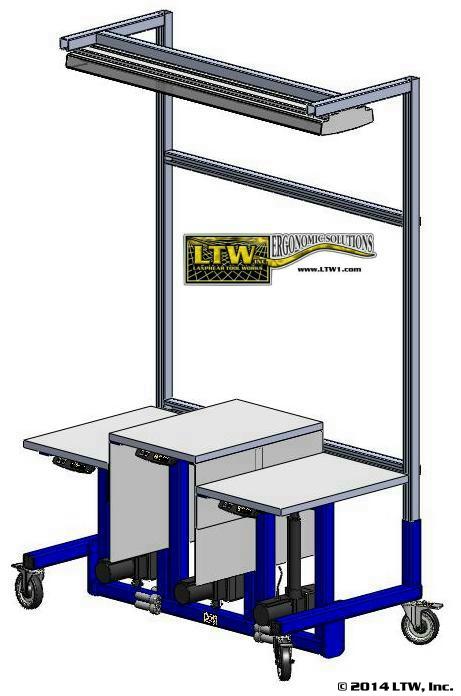 "The LTW machine bases and workstations have become the got-to for our equipment. They are a reliable and sturdy approach to achieve ergonomic working height for our operators."
– LTW Customer, Workstations & More

"Excellent workstation. Ideal for production environments. Helpful customer service. Fair pricing. Great product."
– LTW Customer, Workstations