LTW's GTR (General Tilt Roller Stand) is the simple solution to
box pack-out

and

Material Handling applications

!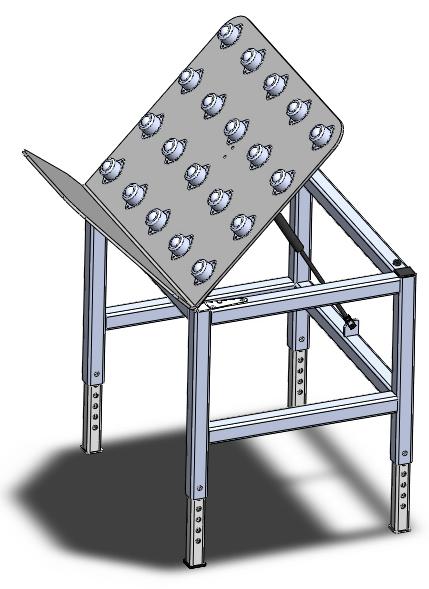 This tilting roller table holds your boxes at an ergonomic angle for easy packaging, then tilts down flat for transferring.
Custom low profile (recessed) ball transfer rollers option available, as shown below.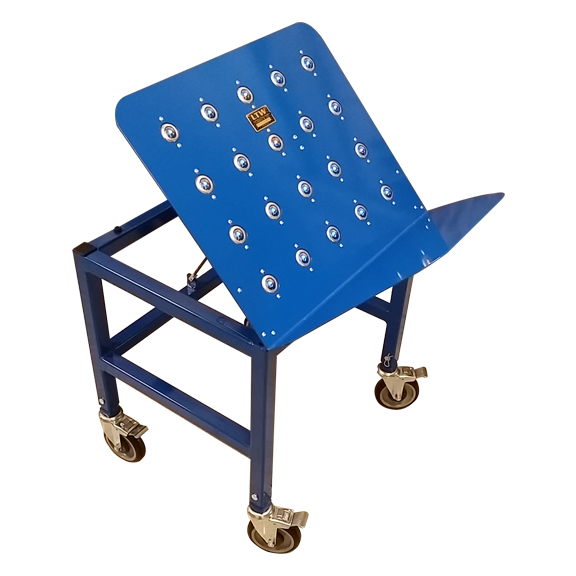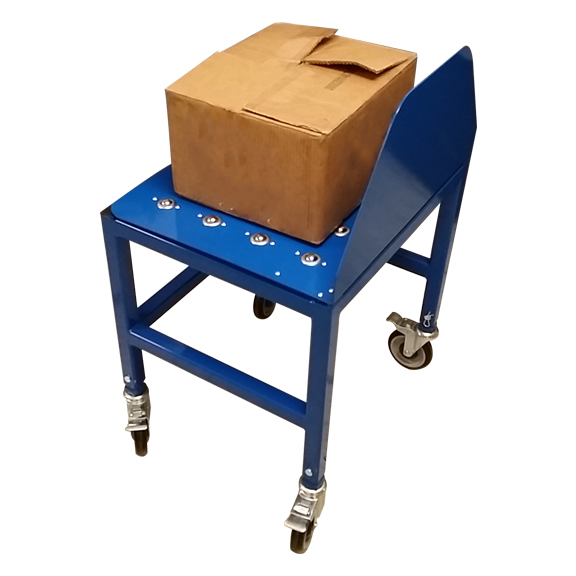 This tilting box stand with roller table has a gas strut assist that keeps the tilt roller table at a 45 degree angle until you want to transfer your package from it to a conveyor or whatever you want. It comes standard with the following impressive features:
Standard Depth: 20 in. | Standard Width: 24 in.
Strong 1 1/2″ x 12 Gage welded square tube steel
Optional Recessed Ball Transfer Rollers
9″ Stroke Manual Height Adjustment
150lb Capacity (Customizable for your load)
12 Gage Steel Table Top with Roller Ball Transfers
45 Degree Tilt Table with Gas Strut Return
Powder Coated Signal Blue (Optional Custom Colors)
Shipped Assembled and ready to use!
Standard GTR Tilt Table
Recessed Rollers Option
Recessed Rollers Option
Recessed Rollers Option
 Let us help you raise your level of ergonomics today!
REQUEST A QUOTE!