The Patent Pending RCT Workstation is similar to our E2 Workstation, but the RCT comes with
removable shelf trolleys!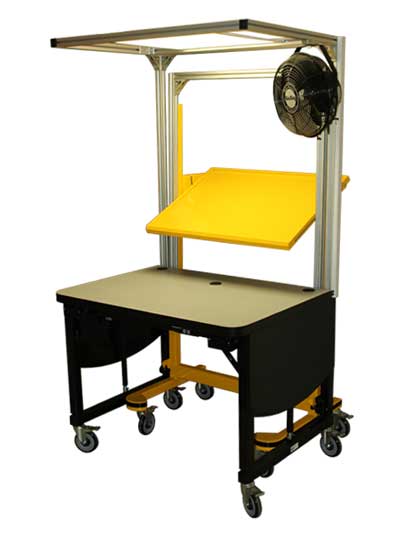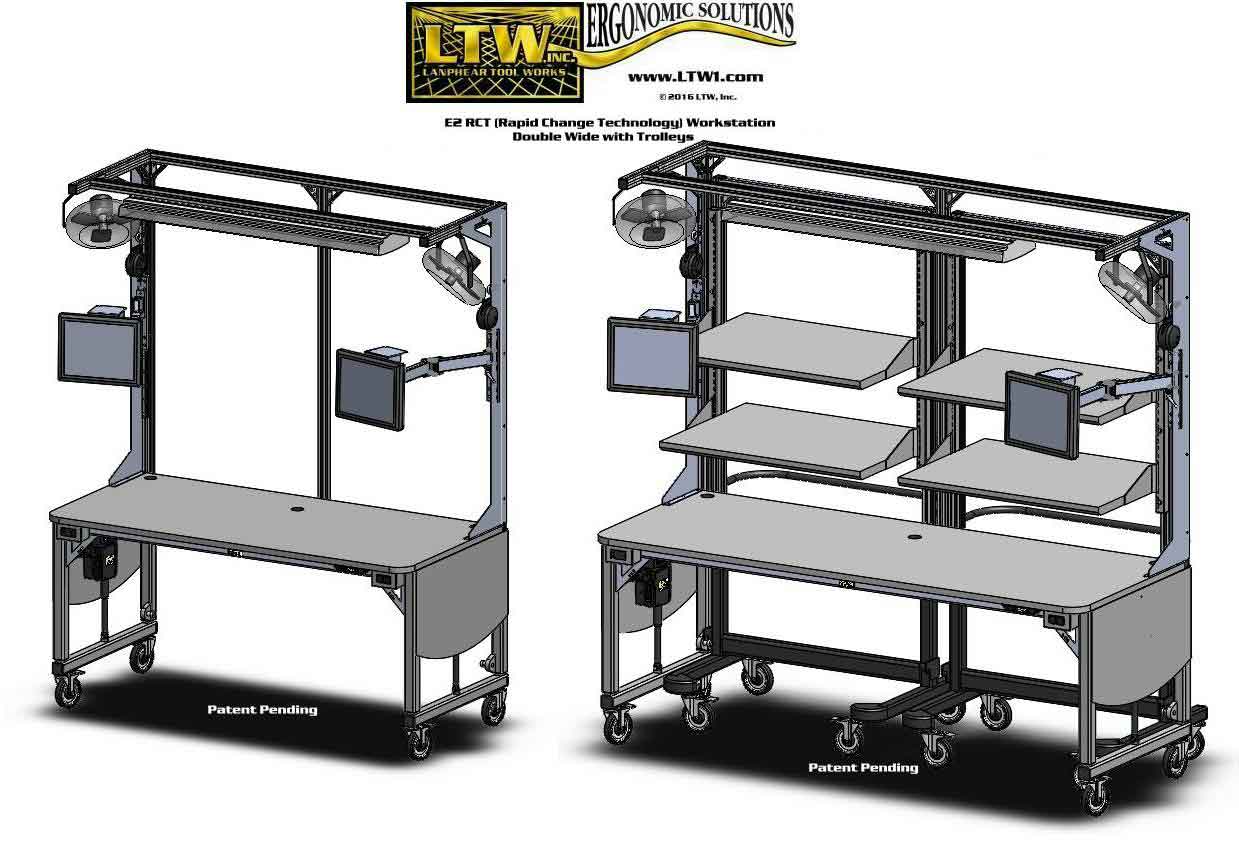 The back end of this workbench is left open for quick and easy trolley movement and replacement. This will help your company with manufacturing, making the process of production more streamlined! The shelves can hold parts for building, already manufactured products, etc., that can then be easily carted around your plant safely. Does your company kit tools or parts? The RCT Workstation is made to make this process as ergonomic and time efficient as possible.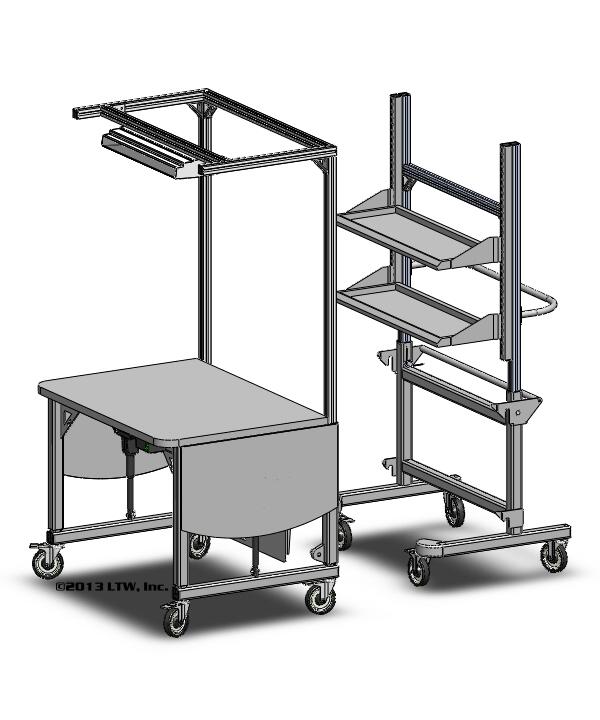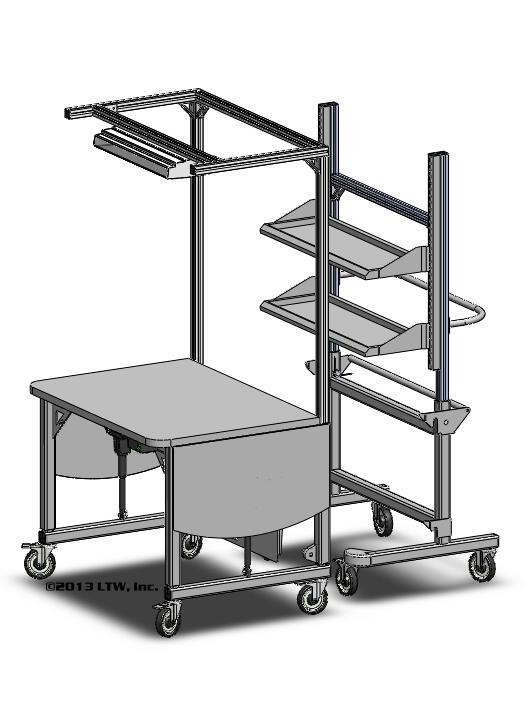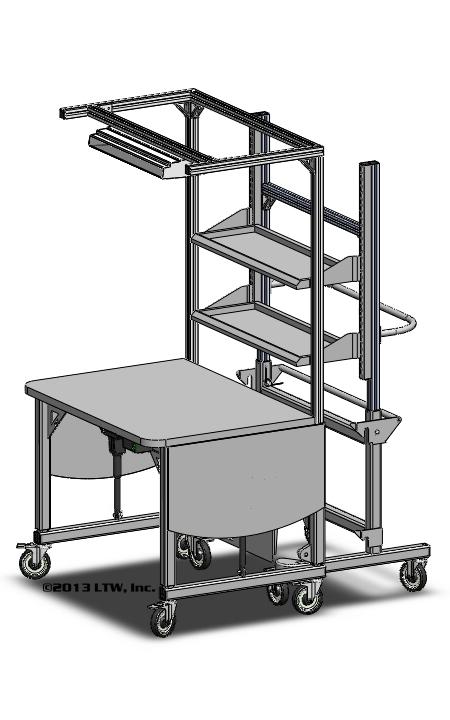 These RCT Workstations come standard with the following impressive features:
Quiet Electric Screw Drive Lift System
Soft Touch Button Motor Controller
Heavy Duty 2″ x 7 Gage Welded Square Tube Steel
5″ Swivel Locking Casters or Floor Levelers
8″ or 12″ Stroke Lift Height
1100lb + Lift Capacity
1 1/2″ Thick Laminated Top (Custom Colors)
Powder Coated Signal Blue (Optional Custom Colors)
Structural Aluminum Overhead Accessory Rack with Light
Shipped Assembled and Ready to Use!
Options Include but not limited to:
Any Overhead Workstation Frame on the market
Table Tops

SST
Maple Block
ESD Laminate
And more!

Ergo Mats
Tool Trolley Rail
Tool Balancers
Fan
Shelves (Steel or SST)
Parts Bin Bar
Peg Board
Power Outlet Strip
Interchangeable Battery Powered with Wall Mount Charger
Accessory Arms with various mounting heads

Monitor Mount
Acro Bin Mount
Custom Tooling Shelves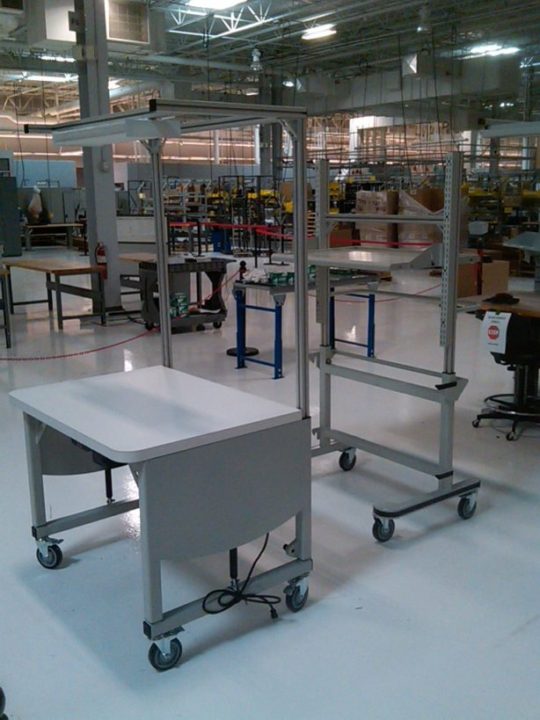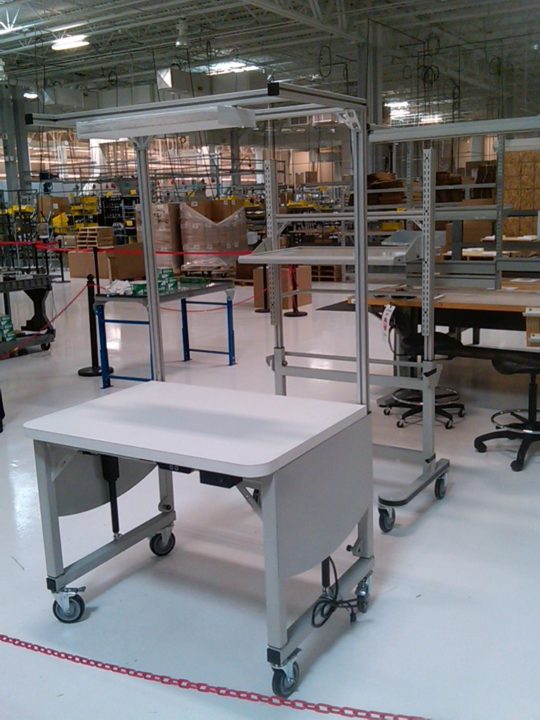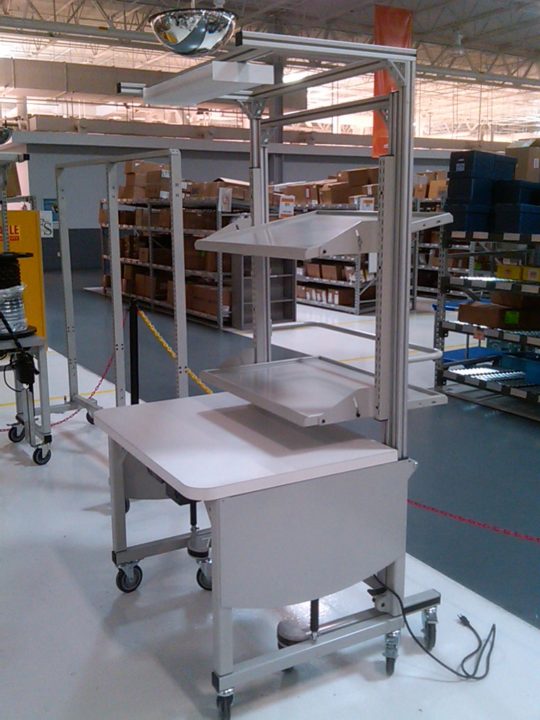 Patents: www.LTW1.com/patents
Let us help you raise your level of ergonomics today!
REQUEST A QUOTE!